"Critical Power Solutions and Services"
Since 2012 Eurocoms have been supplying Hyundai diesel generators to our clients throughout the UK.
Power protection can be taken a step further from UPS systems with the inclusion of a generator. A generator offers alternative source of single or three phase power to replace the lost or out of tolerance mains and with the addition of an AMF (automatic mains failure) panel, it can switch automatically between supplies upon loss and restoration of mains with a small break in power, but with the added bonus of a UPS no visible power break effects will be noticed downstream of the load.
Eurocoms supply a range of generators to suit a number of applications (single phase and three phase).
Today generators are highly reliable and can be virtually silent when running, with different fuel options including bio- diesel, diesel, lPG and natural gas. To select a generator, we first have to look at the duty cycle demand;
What is the generator to be used for?
This will most likely be as standby unit if used with a UPS, alternatively it could be in a remote location as a continuous prime supply?
What fuel type do I select?
What size do I need?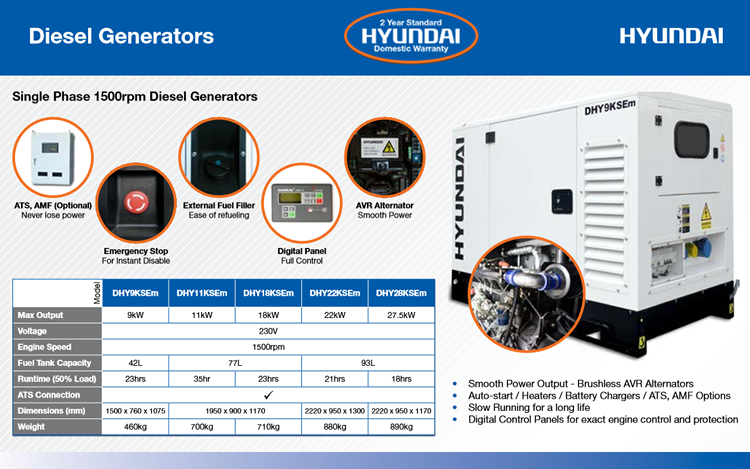 We can answer your questions and provide a bespoke solution to your site specifics.
Sales
Installation
Maintenance/service contracts
Load bank testing
Fault finding
Relocation/recommission
Disposal
For more information about Eurocoms and our UPS Systems, please call sales on 0800 009 6776.