"Hosted VOIP you can rely on"
Eurocoms offer a Cloud/Hosted based VOIP Telephony solution, ComsCloud.
In the past 2-3 years we have seen a huge increase in the amount of companies choosing a hosted solution over a traditional telephone system, why?
No PABX to buy, power or find space for
No maintenance costs
Future proof
Buy one open standard SIP phone at a time
Monthly fees are just licenses and calls
All services are hosted so during disasters only handsets are lost and incoming calls can be diverted to or handled by voicemail
Handsets can be anywhere there is an internet connection and calls between them are free
Always up to date, almost as reliable as ISDN and getting better each day
ComsCloud is a virtual phone system hosted in the cloud, so no more costly hardware replacements or maintenance charges (we do that for you). The clever bit is that all your calls are made over the internet. You just need an internet connection and you are good to go.
Our hosted solution has got all the features of a traditional phone system, but it also lets you work from whatever device you choose and wherever you choose to use it, in or out of the office, as long as you're online.
Calls are crystal clear and the solution offers more flexible and it's more cost efficient. In business terms, it's a win-win solution.
More reasons to choose ComsCloud
Eurocoms hosted VOIP solution ComsCloud is super-useful across a range of tasks. You can talk to colleagues for free wherever they are using the cloud, redirect your calls when you're out of the office and manage your calling features from any device, anywhere, using ComsCloud online portal. It has more sophisticated call features like call recording, call centre, and audio and web conferencing that you can add for anybody who needs them.
ComsCloud Feature Matrix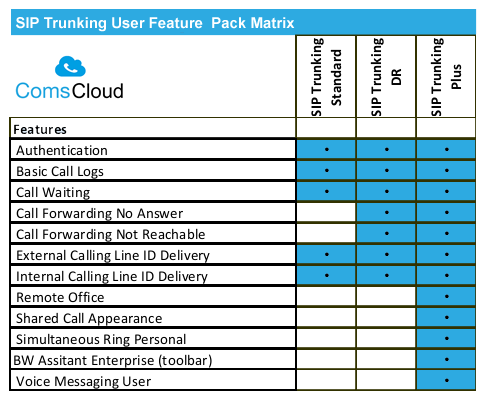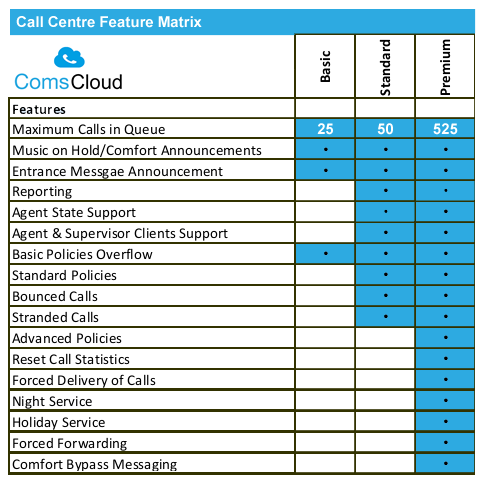 For more information about Eurocoms or our hosted VOIP solution ComsCloud, please call sales on 0800 009 6776.